Antiques and Collectibles Cocktail Shakers
Bar Items
Toy Guns
Ephemera

Real World Antique Malls
Louisville
Antique Mall
Radios
Electric
Toy Guns
Ephemera
Scientifica Express
Microscopes
Drafting Tools
Electrical
Cameras
Radios

E-mail
hollowmtn@
hollowmountain.com
Member
Antiques &
Collectibles
Dealer Association

Welcome to
HMI
HMI buys and sells quality antiques and collectibles and other fine merchandise.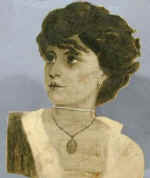 Our online store and real world antique mall sites are filled with a wide variety of vintage designer jewelry, techno scientifica, techno militaria, electro-mechanical, fossils and minerals, and so much more!
Come in and browse the wide variety of antiques, collectibles and unique merchandise. Some of it is just plain weird.
Y'all come on in now, you will be glad you did!
Just Tap Us On Our Shoulder - Customer Service
We're friendly and here to help! When customers shop in our real world mall shops, we make a point of not interrupting you as you browse. When you need us, just tap us on the shoulder. To provide you with the same service on our Web site, please tap us with e-mail. We'll get right back to you as fast as we can! Thanks a bunch!
All our antiques and collectibles are original and subject to availability. They are one of a kind, unique in every respect and offer an incredible window to a bygone era when brass, glass and chrome were king. Reproductions are indicated as such.
Besides our Web page, we are established in two walk in antique malls here in Louisville, Kentucky. Click on the appropriate real world mall for a selected listing of our fine antiques and collectibles.
Each mall will service your request directly.
E-mail hollowmtn@hollowmountain.com